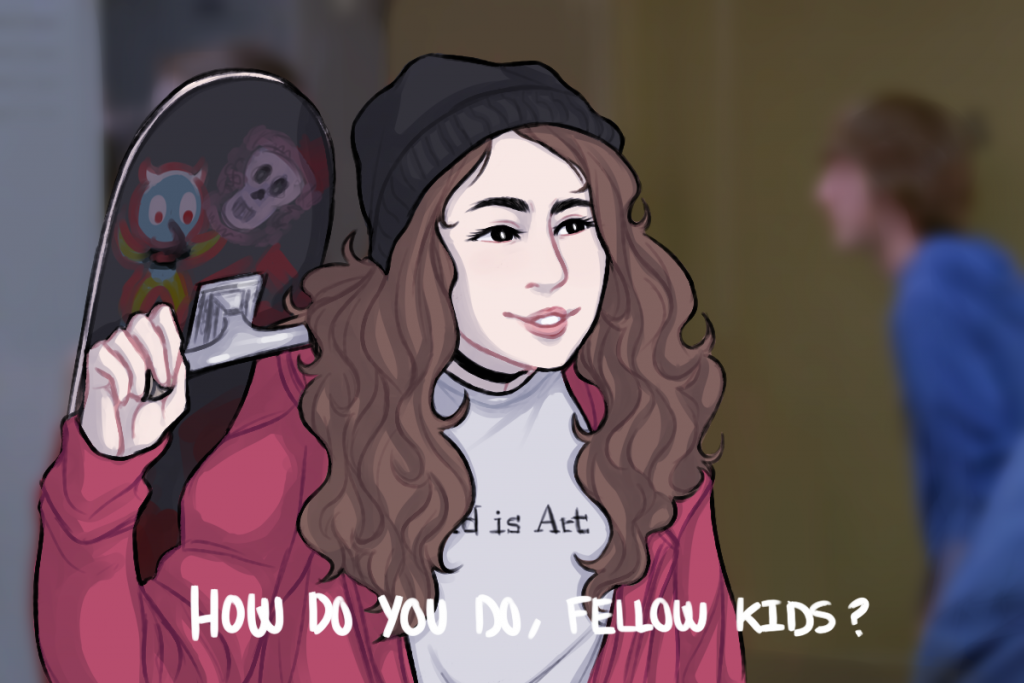 Alba López here, one of the concept artists working in Project Infinite! This week, it's my turn to write on our blog, so let's begin by talking a little bit about myself and my work, shall we?
Truth to be told, I haven't been a member of the Cygnus Void team from the very beginning. I finally decided to join last year, in late September, even though they had already expressed their interest in me two years ago. However, at that time, I hesitated and declined to work with them, instead I told them I would help them out through collaborations, if they wanted to, because I wasn't really sure of what I wanted to do–
But now I do regret not joining them sooner.
I have been drawing my whole life, ever since I was a little kid. I spent hours and hours doodling and coloring books, coming up with random worlds and characters and the silliest of the stories. But it wasn't until late 2013 that I decided to really improve and put time and effort into my art skills, so that I could develop a style of my own and understand how all the aspects of art worked. I wanted to become better, so I started drawing every single day if I could, focusing on one thing at the time and trying to practice it until it came out easily. And who am I kidding, I just wanted to be able to draw Attack on Titan lmao ¯\_(ツ)_/¯
I have also been playing games ever since I can remember, so naturally I wanted to find a way, something, that could let me combine both of these passions into one thing only, if possible. I felt quite lost for a large part of my adolescence trying to find something that fell into those terms, until I discovered the world of game art design. Now, I knew there had to be someone working behind all that art and beautiful visuals, but I didn't exactly know how it was carried out. So when I researched more about it and found out about all the endless possibilities I had in front of me, how I could make my wishes come true, I felt so relieved!
And Cygnus Void provided me just that.
I guess what held me back at first was that I had little to no experience in the field, besides I still felt that I wasn't that good, so I was a bit scared to become a part of something that big… But I'm so happy that I chose to join. Even though we know each other from class, working as a group under such circumstances is so different and it only has made our bond stronger. We have fought, we have laughed, we have cried, we have learned and grown so much together… We're practically a family now (´。・ω・。`)
And we still have a long way to go, but the world better be prepared for us! We are Cygnus Void, and here we come!!
By the way!! If you wanna see more of my work (unrelated and sometimes related to Project Infinite), you can follow me on my Instagram art account @ lule.art!! Thank you as always for your support, and see you next time! Toddles ~☆